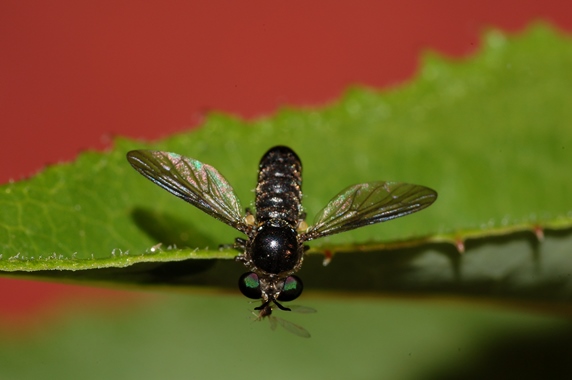 This is a small robber fly, and in most years it is fairly common. It can be found at the lower tips of tree leaves, anywhere from three feet to seven feet off of the ground.
For such a small fly, it is a voracious predator, and can often be seen with prey items in its mouth.
Larva are thought to reside in decaying wood and leaf litter, and are probably predators of other insects.