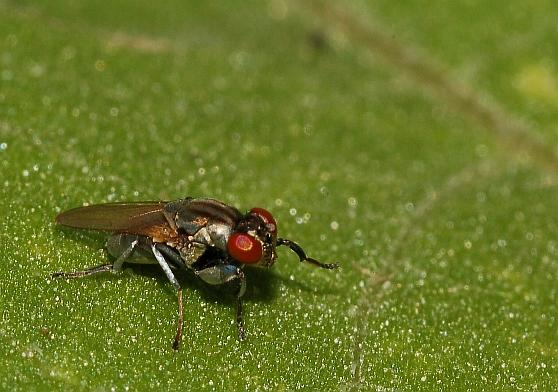 This small fly belongs to a group of flies called shore flies. As the name implies, they are found in mud flats and along shores of wetlands and lakes.
This species has raptorial front legs--similar to those of a praying mantis. It uses those legs to capture prey. However, when I saw this fly it seemed to be using those legs for a visual display, as picture wing flies and signal flies do.
Larva are reported to live in the water or mud and to be predatory.