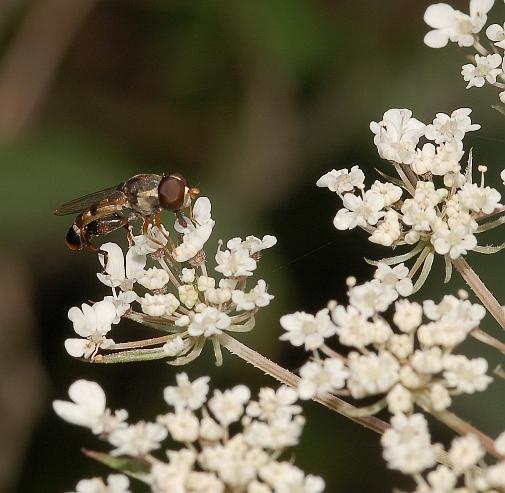 Syritta pipiens is called the thick-legged hoverfly. It belongs to the syrphid group, which is often called hoverflies because of their ability to fly in one place.
They are reported to be common and widespread, although I have not seen them so often. The larva are reported to live in rotting vegetation and manure.
The hind legs of this species are pretty distinctive.