Mydas flies are the largest flies in Iowa.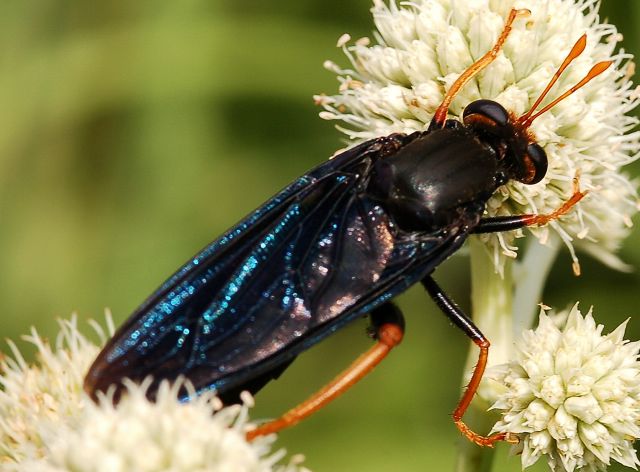 They look like giant wasps.
These giant flies lay eggs in rotting wood, and the larva are thought to be predators of other insects in that habitat.
Even though these flies are large and frighten us, they are harmless--they only eat nectar.
These flies are not common--consider yourself lucky if you see one.