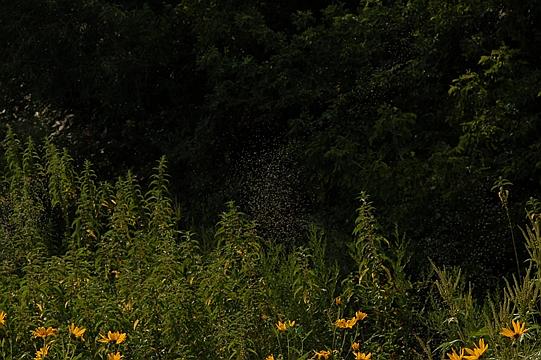 Sometimes what is notable about a fly is not the habits of an individual, but the habits of a group of them.
One day I was driving into town and noticed clouds of flies rising above the sunflowers and ragweed in the ditch. I went back and got my camera and did my best to take pictures of the clouds of tiny flies.
The clouds would swirl above the flowers and would move as I approached them.
I caught a few of the flies with my hand and took photos. The fly is tiny--less than 2 mm long.
Although this particular cloud seemed to be all one species, there are a number of other flies which form clouds--probably leks--in different locations and at different times.