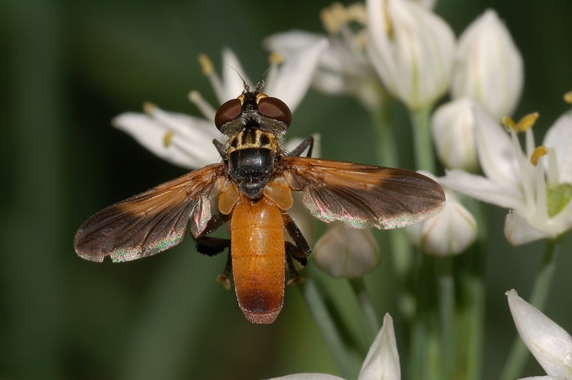 Trichopoda pennipes is a distinctive tachnid fly. There are probably not any flies in Iowa that can be mistaken for it.
This fly lays eggs on squash bugs, stink bugs, and other true bugs. More than one egg is laid per host, but only one larva develops in each bug. The larva lives inside the body of the host which dies when the larva emerges. The larva then pupates underground, later to emerge as an adult.
The fly is native to the United States and has been imported into other countries as a biological control of stink bugs.
This fly is often called a feather-legged fly because of the ornaments on its legs. I don't know the functions of those structures.