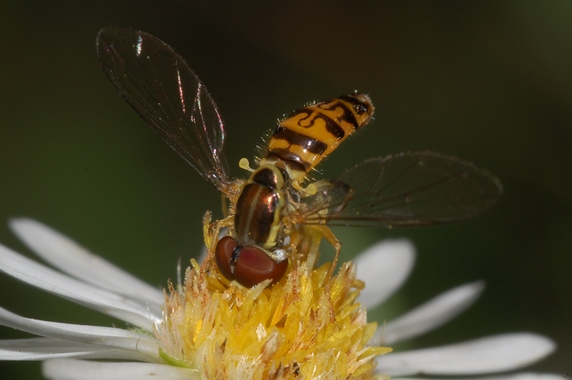 These are tiny flies that are very common in Iowa. There are at least three species that can be found here--T. geminatus, T. marginatus, and T. politus. Differences are subtle and won't be discussed here.
The adults of these species can often be found on flowers. The larva are free-living and eat aphids.
These flies can be challenging to photograph but getting a good photograph makes all the bad ones worth it.