Holocephala species.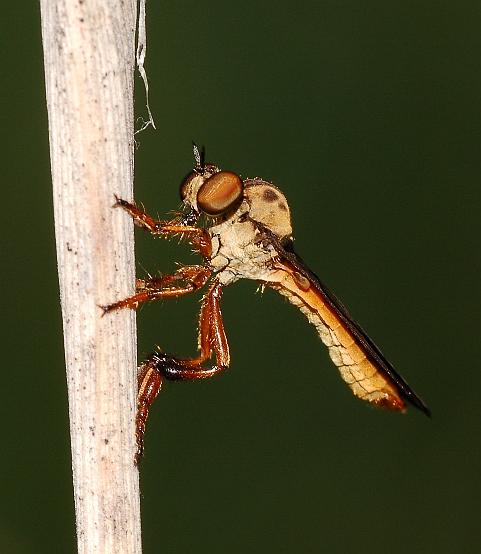 There are three Holocephala species documented in Iowa, H. fusca, H. calva, and H. abdominalis. They are in the robber fly group, and are very capable predators. I often find them with some insect that they have captured.
Some robber flies are very large and conspicuous. These robber flies are small--smaller than the average mosquito. You may not notice them unless you are looking for them.
They perch on the tops of leaves of grass or old weed stems, one to two feet above the ground. You might see them fly off of that perch to investigate some motion they see or capture some tiny insect. Often they fly back to the same spot they left.