I have seen this fly on a few occasions, and always on partridge pea. It wanders around on the stem of the plant, and here it is shown drinking from the extrafloral nectary, which is found at the base of the leaves.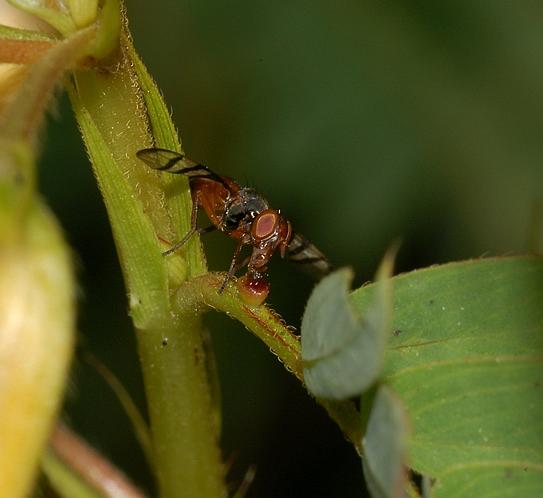 The fly often has its wings stretched out to its sides, and the stripes on the wings are used in an obvious visual display.
As with many flies, not a lot is known about its habits. According to Bugguide, thirty four species of Rivellia are found in our area (North America north of Mexico). Some require microscopic examination to key out to species.
Larva are thought to feed on decaying vegetation.
The adults move rapidly and are fairly small. They are difficult to photograph.
The photo at the bottom of the page shows this fly, infested with some kind of parasite--apparently a mite.