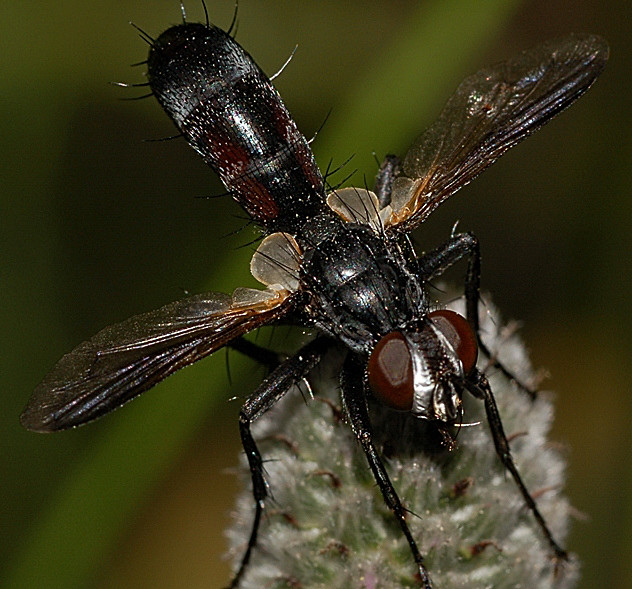 One of the largest groups of flies is the tachnids. These flies typically lay eggs on some other insect and the larva hatch on that insect and become parasitoids of the insect.
There are 15 species within the genus Cylindromyia in North America. Host insects for this group may include stink bugs, moths, and some types of grasshopper.
I have seen this fly on a few occasions but it is not common. It is pretty distinctive, however, and hard to mistake for anything else.