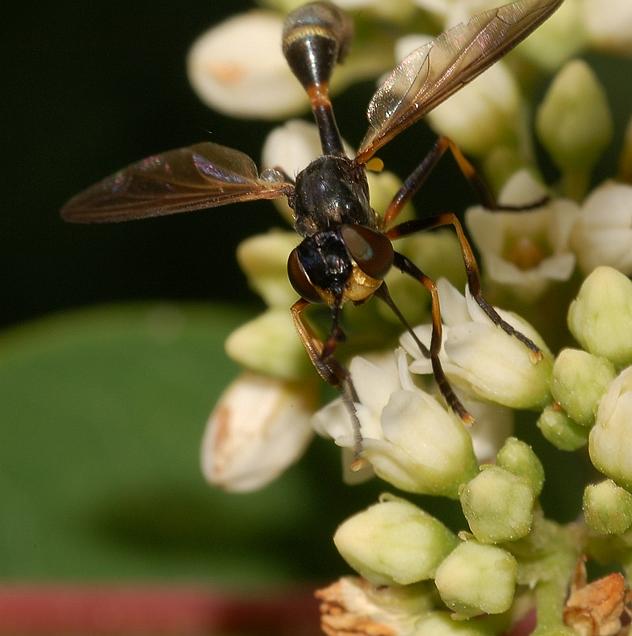 Dogbane is a plant that stands three to four feet tall and often grows in ditches. It is related to the common milkweed, and has small white flowers that are very attractive to insects, particularly small bees and wasps.
We have a good sized patch of this plant along the road near our driveway, and I have spent some time photographing the various flower visitors. I was pretty excited when I first ran across this fly because it is so unique looking. It also belongs to a group with a pretty unique life cycle.
The flies reportedly attack adult bees or wasps in mid air, and ram an egg under the exoskeleton of the insect. The larva then is an internal parasitoid of the bee or wasp.
I made a number of attempts to photograph the fly after seeing it for the first time, with only limited success. While I found I could pick the fly out from the similar looking wasps and bees after a bit of practice, they were very fast and did not hold still for long.