This snail is also known as Cionella lubrica, Bilimus lubricus, and Zua lubricus. It is apparently circumpolar in distribution, and quite possibly an import from Europe. This snail is typically encountered near human habitats.

This snail looks superficially like some of the snails of the Pupillidae, although it is about twice the size of most of them. Still, that makes it a pretty small snail.

This snail reportedly comes out after a rain, and I have found a few then.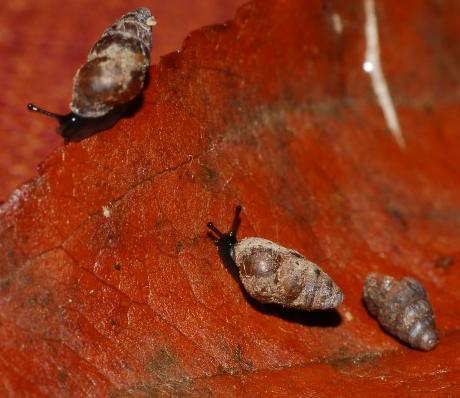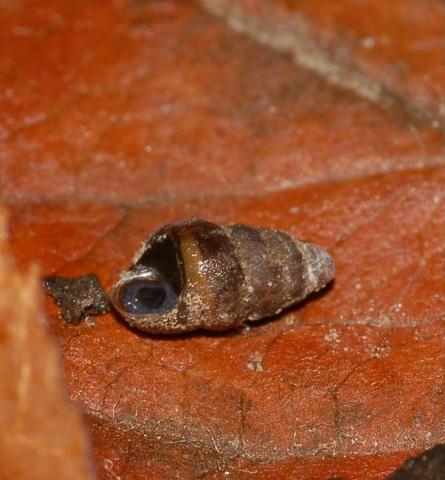 They can also be found by turning over large piece of bark. Typically they find a crevice and sort of wedge themselves into it.

I have looked through the field guides that I have regarding this genus of snails and have to confess that I am confused as to the differences between the three species that are apparently found in Iowa. Hopefully I will find something that explains the differences soon.

The snails above and to the left were found on cement and seem to be covered with a crust of debris.