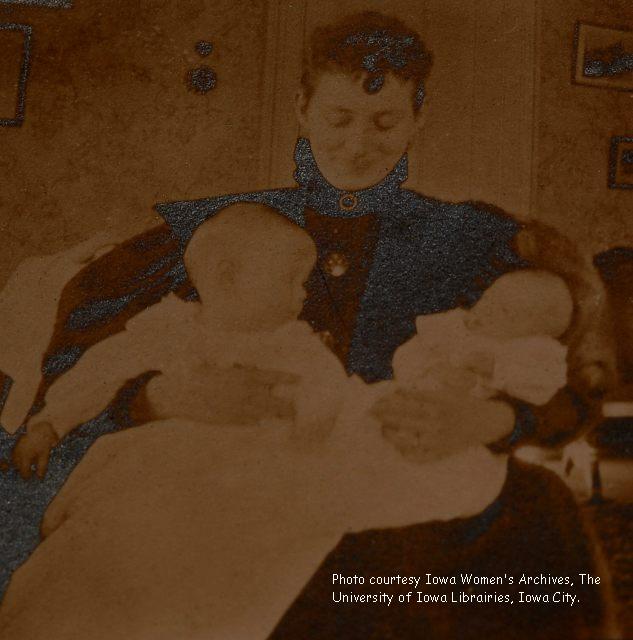 This is Helen Fitch Parker--Henry's wife. Helen Eliza Fitch was the daughter of a wealthy real-estate investor and abolitionist, Abijah Fitch.
Helen married Henry on April 20, 1852.
One of the children on Helen's lap is her son, Henry F. Parker. The other is either a sister or a niece (I am not really sure from the records.)
Henry F. was born about 1857. We don't know much about him, except that he did die when he was young. When Henry and Helen moved to Iowa in 1865 they were childless.
When Josiah B. Grinnell wrote his autobiography he mentions Helen and gives a hint as to what might have happened to Henry F. He says:
"Prof. Parker wedded Miss Helen Fitch, a gifted authoress and the belle of Auburn, tenderly remembered as long a sufferer from a frightful casualty."
So did some kind of accident kill the boy, and was Helen injured in some way as well?
We will discuss in additional pages about Helen's role in the discovery of Oarisma poweshiek, and about how she was a gifted and prolific writer. But just look at the photo. She was a beautiful woman, and at least in this moment, appeared to be quite happy.