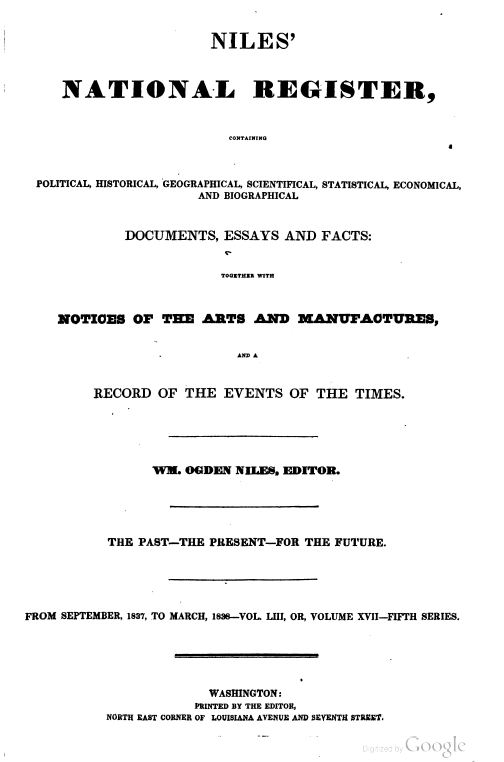 In 1837 Keokuk, Poweshiek, and a number of other members of the Sauk and Fox tribes travelled to Washington City to negotiate peace with the Sioux (who also travelled there). The peace talks became another land cessation rather than a true peace treaty.
Black Hawk, who officially had no power at this time, accompanied them.
The policy of Indian Removal initiated by Andrew Jackson was in full force, although Jackson was no longer President.
The Chickasaw and Creek were actively being removed from their homes to the new "Indian Territory". The Choctaw were already removed. The Cherokee were desperately fighting removal in the courts. Their "Trail of Tears" would mostly come in 1838. And the Seminoles refused to negotiate, so were at war with the United States--the war in Florida.
The Niles National Register was a weekly newspaper that was national in scope.
This thread contains excerpts of the archive of that newspaper from September, 1837 through December 1837.
There is a lot of stuff I left out--runs on banks, debates in Congress, news from Europe and Asia. I think you will find the stuff I left in interesting, though.
Follow these other threads: