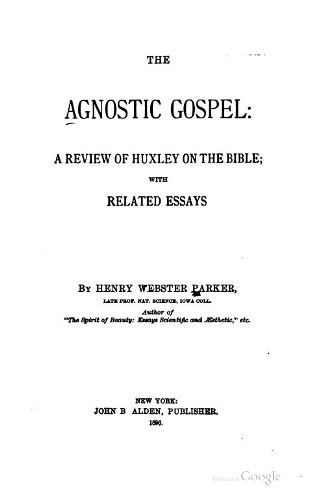 The Agnostic Gospel: A review of Huxley on the Bible:
This is pretty much what it sounds like, a theological argument. Henry Parker does have a habit of arguing with the presumption that the reader has read the arguments of his antagonist, which can be a little difficult when reading him more than a century after the publication.
He does answer one question that I had about him, though, in the preface, when he calls himself a "theological evolutionist."
Henry Parker argued against a literal interpretation of the Genesis record, and does not really talk about nature in his arguments.
Theda and the Mountain
was a book written by Henry Parker. Its intended audience was children.
Let's just say that Helen was a far better author of children's books and leave it at that.