Armstrong has 15 pages of stories about Poweshiek in his book The Sauks and the Black Hawk War. Most of the stories are about Poweshiek when he was still quite young.
Poweshiek was a fun-loving guy. From Armstrong's account: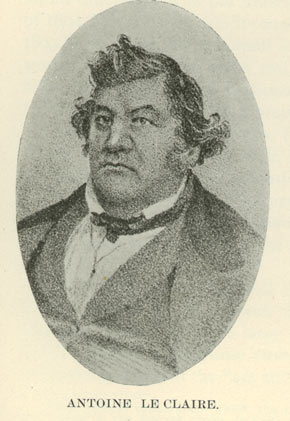 "Powesheik and Keokuk accompanied Black Hawk, Neopope, Winnesheik, Pashepaho and the other Sauk captives to Washington City in 1833. Whenever and wherever these Indians traveled by foot they went in pairs. Black Hawk with the Interperter Antoine Le Clair always in the lead, followed by the tall Neapope and Winnesheik, Powesheik and Keokuk bringing up the rear. The contrast between the tall straight form of Black Hawk with his long easy steps, and the short but powerful body of Le Clair, whose father was French and mother a squaw, and whose statue was but five feet and five inches, while his weight was then fully two hundred pounds and afterwards exceeded three hundred pounds, with his short bow-legs waddling along like a duck and making two steps to Black Hawk; one, was ludicrous in the extreme. Everybody of course wanted to see the renowned Black Hawk, and made anxious inquiries as they were passing on the streets and sidewalks "which is Black Hawk?" Powesheik, although he did not speak English, soon caught the meaning of this inquiry, and as promptly pointed the inquirer to the squat form and bushy head of Le Clair, as the veritable and redoubtable Old Black Hawk, much to the annoyance of Le Clair, but greatly to the mirth and amusement of the Indians."