Black Hawk and the Sauks from the Rock River area decisively won most of the major battles of the War of 1812 that were fought along the Mississippi River.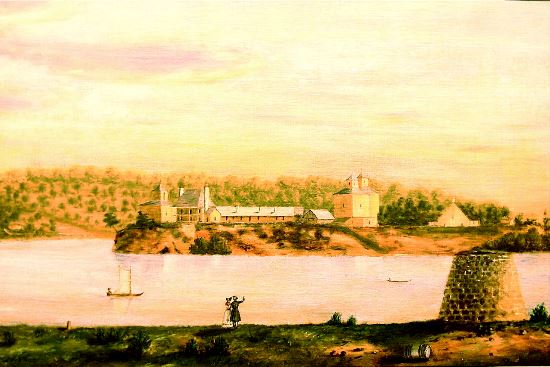 But when the war was over, the British allies that Black Hawk had relied on pulled out, as the Treaty of Ghent had recognized original boundaries prior to the war--that is to say, the sale of most of what is currently Illinois by the "consolidated Sauk and Fox" in the treaty of 1804.
In May, 1816, Keokuk, Black Hawk, and a number of other leaders of the "Sacs of the Rock River" had a peace conference in Saint Louis. They ended up signing a treaty that reaffirmed the conditions of the treaty of 1804. Black Hawk signed that treaty, but claimed later that the treaty that he signed was not fully explained to him.
Black Hawk's explanation seems pretty reasonable when you look at the treaty. Not only does it state that the Sauk will relinquish the land, including Black Hawk and Keokuk's village of Saukenuk, but it also orders the Sauk to return all property pillaged from white settlers under the threat that no annuities would be paid.
You agree that you sold us the land, and you also agree that we don't have to finish paying for it.
Black Hawk signed the treaty because he wanted peace, but he was not in enough of a position of weakness that he would have signed it had he known exactly what it said.
While the leaders were away at the treaty conference, soldiers from the United States Army started building a fort--Fort Armstrong, on Rock Island in the Mississippi. It became a military fort and a "factory" or a trading post.
The parties were mostly tired of war, however, and a period of relative peace broke out. The Sauk continued their seasonal migrations, occupying the village of Saukenuk each summer, then leaving for hunts in the winter. But the land in eastern Illinois was being surveyed and sold, and white settlers were encroaching on what had once been hunting territory for the Indian tribes. The encroachment did not reach Saukenuk until 1828.